In our last blog post, we highlighted some of the new search syntax requested by users and now available in Acunote. Other users have also asked for a form to build queries, so we delivered that as well!
We've added an Advanced Search Form to allow for creating reasonably complex search queries through a GUI interface. Take a look: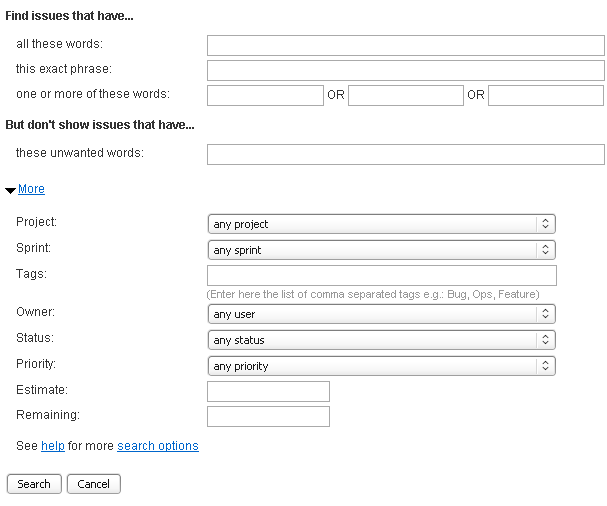 To access the Advanced Search Form go to the Issues tab in Acunote and click on the Advanced Search link below the search query box.